Imagine needing to change your smile. However, after going to the dentist, you receive a dental treatment plan that's more expensive than your car. Instead of searching for the Brighter Image Lab cost, you do what most people do: fold up the treatment plan and set it aside, and continue to deal with the pain of a bad smile. Many people are left in this predicament and their hopes are gone.
A Smile Makeover should not cost $10,000 or more. The Lab Direct Process from Brighter Image Lab is specifically designed to save you thousands. Compare the Brighter Image Lab cost to Invisalign dentists charging up to $8,000 for adult braces. Our Instant alternatives are only $795!
Brighter Image Lab Cost Challenges the Dental Industry
"At Brighter Image Lab, we didn't set out to challenge the dental industry." says Bil Watson, Director of Brighter Image Lab.
"We saw our clients struggling with severe problems, and we saw that most of them were out of options. We didn't spend thousands of hours to painstakingly develop revolutionary new products because we wanted to."
In the past, people turned to dentists as the sole source of information for a smile solution. With the advancement of the Internet, many people are now looking beyond the dental industry for less expensive alternatives. They find these solutions when they find out how low Brighter Image Lab costs are, for our high-quality custom press on veneers.
For most, a real solution just is not attainable. Dental veneers, dentures, and implants are "high end" products within the dental industry and most people aren't looking for a "high end" product. They need an affordable answer to allow them to smile again
The Brighter Image Lab Cost Created A Solution
In 2010, Brighter Image Lab created the PressOn Veneers to answer the demand for these affordable products. In the beginning, it was a struggle. No one had created a product like this without a dentist, and it wasn't easy.
The consensus from early clients was, "It's not perfect, but will you just keep trying? I need this more than you know."
Brighter Image Lab continued to work on design and made investments in software, technology, packaging and streamlining the process to where they are today. The results from keeping the Brighter Image Lab cost low are amazing.
Now, in a turn of events, dentists are sending their patients to Brighter Image Lab, especially since the introduction of the signature BilVeneers product in 2017. The industry changed because one man saw a need and transformed it into an opportunity.
New Life Smile
Brighter Image Lab is now looking to provide a free solution to those unable to afford even their low cost. Clients who submit their "Smile Story" online are considered by the board to then receive a product from Brighter Image Lab no-cost – absolutely free – thanks to generous donations from online donors.
Mr. Watson sums it up best, "When people ask us why we did it, we tell them we did it because somebody had to."
Our classic, beautifully designed, 100% Digitally Processed, Removable Veneers.
Our Master Crafted Veneers. Redesigned from the ground up to be Thinner, More Detailed, and Stronger than ever before.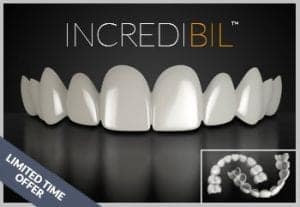 The newest addition to our family of veneers features unique light reflecting properties.