Buyer Beware! Traditional Dental Veneers from a Cosmetic Dentist are Not What They Seem!
Buyer Beware! I absolutely promise you after this video you'll never look at traditional dental veneers from a cosmetic dentist the same.
My name is Bil Watson. I'm a smile designer for Brighter Image Lab. I want to show you the risks that are really involved with buying traditional dental veneers, because you're not getting the full story.
Buyer Beware! Traditional Dental Veneers are Not Permanent
My number-one problem with traditional dental veneers is they call them permanent, and they should never call a dental veneer permanent. It should never be called permanent. They're not made to last more than five or six years.
That's at best! 51% of all cosmetic dentistry is work that's being redone. 51% didn't come from me, it came from the American Academy of cosmetic dentistry. There are two things you need to know:
One, you have choice and removable dental veneers are truly the future. At Brighter Image Lab, we design a removable veneer that's designed to improve your smile without destroying your teeth. If you were to take the value of what an actual tooth costs to develop and mature over a lifetime, it's worth hundreds of thousands of dollars, if not millions. You sit down in one dentist visit and have them grind that tooth down to a pulp, then they seal that tooth with the veneer and cement.
Buyer Beware – An Investment That Depreciates
Your hope is is that it won't wear down or the color won't change. If you're lucky, the gums won't recede and your hope is is that it'll continue to last. How many times have you ever heard a dentist say, "These are smiles that I had to redo because they didn't last?" All you do know is he's going to grind down your natural teeth to a stump and he's gonna charge you two to three thousand dollars per tooth for every tooth that he wants to destroy.
Then he's gonna try to improve your smile. I'm gonna show you a series of pictures. Take a second, look at this smile. This was done less than ten to twelve years ago and today it's the smile that she's more embarrassed about than she would have been if she never had the work done at all. They won't show you the dentist who did the original work with a search warrant and I think that's a problem.
This is another picture I want to show you. This person had thousands of dollars of work done before. Now, let's look at the after. The fact was just as bad as before by today's standards. This guy paid thousands dollars the first time, and paid thousands of dollars a second time after going to a cosmetic dentist, twice! He still wishes that they can get it redone.
This is not a position that you want to be in, and that's the reason why the future of dental veneers are changing.
Here's one I want to tell you about. It means the world to me this lady had veneers put on and in the case that in her teeth rotted through the dental veneers, and she had to have them redone. A lot of people would look at this and say they're too big, or they're too bulky, or they're too thick. It's not her first time to pay for it. We don't know that there won't be a third time.
Here's another one. Lady probably had some of the best dental veneers during the time they were done. Ten years later, thousands more dollars are invested in changing that smile. She had to live with this for so long that it was absolutely embarrassing. She couldn't live with it any longer.
There's a Reason We are Saying Buyer Beware
I'm telling you 51% is not lying. There's too much chance, there's too much risk, and at 51% wanted it redone, you know that there's another 10% that which they can afford to have it redone. You know there's another 15% that wish they had never done it.
Now you have another choice. You don't have to sit there and suffer a bad smile just because you refuse to have your teeth ground.
I did work for this lady out of Australia, and her dentist clearly told her there's all sorts of liabilities. You'll have to sign a waiver. She refused to do it.
This lady out of Miami told me her mother had a friend whose dental veneers came off while they were eating and it horrified her. She refused to grind her teeth. She found another solution. We've been happy to work with her, and we're friends today.
Never Let a Dentist Grind Your Teeth Without Presenting Another Option
This lady right here is a top model in Germany. She absolutely refused to let a dentist grind her teeth. They're going to not grind teeth under any circumstances, and I think it's because they know the natural teeth are worth too much.
Nothing's more important than your smile, and I think you owe it to yourself to tell your dentist you have time to look at some other options. I promise, you have time if you take all the money that we've saved all the clients that we've helped in this year, we think it will actually save a billion dollars, and let me explain.
$13,500 is the average savings of what we save someone over the cost of going to a cosmetic dentist. Guess who gets that money? You do! Guess who loses that money? Your dentist!
A Real Smile
For a minute, imagine yourself smiling with a beautiful smile, and now imagine you've got thirteen thousand, five hundred dollars back in your pocket. That's a real smile!
They can't wait to tell you that this buyer beware commercial is not real. I'm asking you to take a minute to look at BilVeneers, because we truly are the future of dental veneers. No grinding, no pain, and no dentist. It's worth it to buy yourself some time, to make sure you know what you're getting into before you let a dentist grind your teeth down to a stump.
Buyer Beware of Irreversible Procedures!
Come see me at brighterimagelab.com and let me educate you on what really can be done. It's affordable, it's safe, and it's reversible. I think I can improve your smile. I'm hoping I can save you a lot of money, but you gotta come see me.
You don't need to sit in a dental chair. You're in the only chair that you need right now to improve your smile. Pick up your cell phone come see me at brighterimagelab.com.
I'll show you everything you need to improve your smile, online, lab direct, with no dentist visit. We can answer all the questions you have, and you'll see hundreds and hundreds of cases for people just like you. People wanting to improve their smile without grinding their teeth down the stump.
I told you when you guys started, you'll never look at traditional dental veneers the same. I think you'll see that the future of dental veneers is changing, and you really can improve your smile. You have one choice to make. Do I want a drill, or do I want to go with BIL? I think I'll choose Bilveneers.
Come see me at brighterimagelab.com!
Thank you for watching this video from Brighter Image Lab. Please make sure you're following our YouTube Channel to receive all of our important updates and offers. – Click here to subscribe
Our classic, beautifully designed, 100% Digitally Processed, Removable Veneers.
Our Master Crafted Veneers. Redesigned from the ground up to be Thinner, More Detailed, and Stronger than ever before.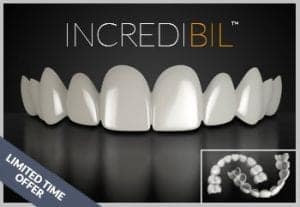 The newest addition to our family of veneers features unique light reflecting properties.