One look at the lobby of any cosmetic dentist office will tell you where your money is going when paying for costly cosmetic dental procedures.
If the best way to hide something is in plain sight, you need look no further than the granite countertops, leather seating, gleaming hardwood floors, and public iPads in many cosmetic dentist offices. Often you don't even have to open the door to a cosmetic dentist's office to find these "necessities" for improving your smile. Dental offices are now sporting outdoor fountains and koi ponds that greet patients upon arrival, usually in the trendiest and most expensive real estate in town.
Luxurious surroundings like these fit the description of many cosmetic dental practices, which would explain why cosmetic dentistry has become an industry where the rich are paying the rich, since dental insurance does not cover most cosmetic dental procedures.
Don't pay for a cosmetic dentist office! Get removable PressOn Veneers from Brighter Image Lab instead!
Monopolized By Wealthy
Cosmetic dentistry has been monopolized by the wealthy in the same way that plastic surgery has been. It would be no surprise to anyone if a patient on her way to visit a cosmetic dentist strolled by her plastic surgeon's office in the same posh professional building or high-end shopping district. Nobody would ever question the association of these like-minded physicians, both of whom are in the business of beautifying the beautiful.
The question though remains: Can people of lesser income ever afford a cosmetic solution to an unsightly set of teeth? Sadly, it's disenfranchised segments of society for whom cosmetic dental procedures are most desperately needed. Low-income demographics contain the densest populations of people with serious needs for cosmetic dentistry. For these individuals too, an improved set of front teeth would make the most radical difference in their social and even economic elevation. Yet society has strongly told them – backed by the glitzy, glamorous image evoked by the cosmetic dental industry – that an improvement in their smile is as out-of-reach as owning Porsche, a yacht, a marble fountain, or having plastic surgery.
Cosmetic Dentists Keeping Up Appearances?
And if an affordable solution to an unsightly smile does exist, would an ordinary cosmetic dentist office provide it?  The answer to this question is two-part. First, an affordable cosmetic dental solution exists (removable dental veneers – "PressOn Veneers" by Brighter Image Lab, brighterimagelab.com). Second, the everyday cosmetic dentist office does not provide it affordably. Keeping up pricey office surroundings and a glitzy public image is apparently more achievable with $10,000-$30,000 patients, not $1,000 patients.
Obviously the market for a more affordable smile solution is huge. We are taught from earliest youth to value the dental industry's recommendations as the last and final word on teeth. This results in few people ever knowing about their options. Society then trusts these endorsements when the dental industry sports luxurious offices. Especially when they only provide suggestions that are in the tens and thousands of dollars. Most people believe a better smile is a privilege only for the rich. Most people, without even realizing it quietly and humbly accept the smile they end up with at adulthood.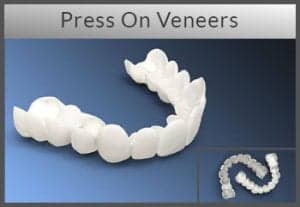 Our classic, beautifully designed, 100% Digitally Processed, Removable Veneers.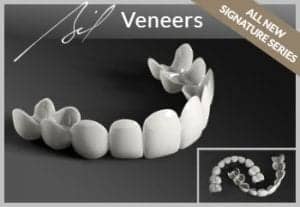 Our Master Crafted Veneers. Redesigned from the ground up to be Thinner, More Detailed, and Stronger than ever before.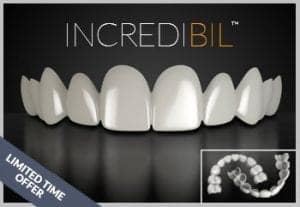 The newest addition to our family of veneers features unique light reflecting properties.
Brighter Image Lab The Alternative to Cosmetic Dentists
Brighter Image Lab is an online dental lab operating out of a small but functional building near downtown Fort Worth. They design and manufacture state-of-the-art, custom-made, snap-on, removable dental veneers at a fraction of the price of conventional cosmetic dentistry. The result is both natural-looking and stunning.
A set of upper PressOn Veneers from Brighter Image Lab starts at $795 and can be paid in two installments. The removable dental veneers fit over the original teeth resulting in a beautiful set of natural looking teeth – a near perfect smile!
Upon placing an order for veneers, clients receive a kit for making their own impressions (which is very easy). Once the lab receives these impressions, the custom design process begins with CAD technology and finishes building the custom veneers.
Hand polishing completes a perfect, natural looking set of PressOn Veneers that only the wearer would know is not original teeth. "Smile Specialists" are only a phone call away to help with making impressions or ordering. They can also answer any questions for clients adjusting to a new set of PressOn Veneers.
Skip the Cosmetic Dentist Office and Buy Lab Direct
Compare this simple, affordable solution to the tens of thousands of dollars charged by undergoing cosmetic dental work. The typical cosmetic dentist office should cut costs on their glamorous image and keep the money in their patients' pockets. Otherwise, they can't offer a dental veneer solution like Brighter Image Lab's that's affordable to a large majority of society.
It's clear the average cosmetic dentist office is spending patients' cash on luxurious office furnishings and expensive real estate. They should rather put the money "where the mouth is". This excludes those needing a smile solution most from "the club."
When you purchase a set of dental veneers from Brighter Image Lab, you're doing more than purchasing an affordable smile solution. You're giving a choice to those who need it most – those who wrongly believe they'd never have a perfect smile.