Looking for Cosmetic Dentistry in Las Vegas?
Many people throughout the lovely city of Las Vegas have specific dental needs. They want to have a bright, shiny, and perfect smile but don't know where to get it or who to trust. Here are several offices with high ratings for anyone who needs cosmetic dentistry in Las Vegas.
Bella Smiles
Bella Smiles has 4.9 stars on Google out of 81 reviews. They accept eleven major insurance carriers and most PPO plans.
Cosmetic Dentistry Options:
Dental Veneers
Implants
Teeth Whitening
They are located west of the Galleria at 6040 S. Rainbow Blvd, Ste B2 Las Vegas, NV 89118 and you can schedule an appointment by calling 707-307-7777.
Their doctors, Dr. Aseem Chawla and Dr. Casey Chow and their hygienist staff are ready to make changes to your smile when you need cosmetic dentistry in Las Vegas.
Precision Dental
Precision Dental offers a long list of cosmetic dentistry procedures:
Bonding
Bridges
Crowns
Dental Veneers
Implants
Teeth Whitening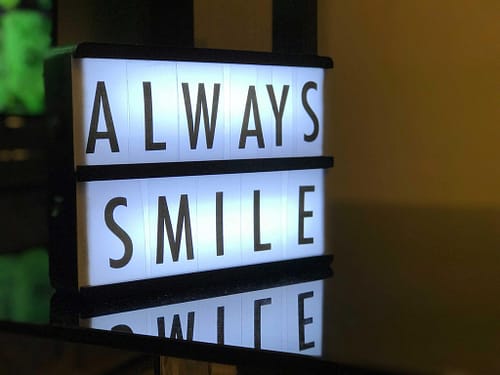 Their office houses three dentists, Dr. Bobby Lam, Dr. Huy Tran, Dr. Anthony Hua.
Their office ranks 4.9 stars from their 160 reviews on google and is located at 6545 S Fort Apache Rd #110, Las Vegas, NV 89148. Call 702-331-444 to book an appointment to get cosmetic dentistry in Las Vegas.
Michaela Tozzi, DMD
This office has one dentist, Dr. Michaela Tozzi, and her staff. They offer:
Bonding
Dental Veneers
Inlays and Onlays
Teeth Whitening
Schedule an appointment at their office at 8975 S Pecos Rd #5A, Henderson, NV 89074 by calling 725-208-8458. They have a full five star listing from their 77 google reviews.
This office accepts most dental insurance carriers along with Smile Advantage, Credit Care, and Greensky.
Stunning Smiles
At Stunning Smiles, Dr. Richard Racanelli and his staff offer a few cosmetic dentistry options:
Dental Veneers
Teeth Whitening
You can reach their office at 702-903-4835 to schedule an appointment at their location at 6410 Medical Center St. Ste b, Las Vegas, NV 89148. Their location ranks 4.9 stars from their 343 google reviews.
Pros and Cons of Each Procedure
Bonding
In the cosmetic bonding process, a dentist uses resin to fix issues with a tooth. These issues can be small chips, alignment issues, or fixing of the overall shape. This process can work well for patients with minor problems, but this solution needs to be repaired every 5 to 10 years. Continual teeth whitening procedures are also recommended to keep the color of the tooth identical to the resin. The replacement and upkeep can be expensive.
Pros
Can be completed in one visit
Is a relatively painless process
Cons
Does not last as long as other options
Often accompanied by a root canal
Crowns and Bridges
Crowns and bridges are used to cover teeth imperfections or to improve the shape of the tooth or teeth. A crown can be put on an individual tooth and a bridge is on three or more teeth. They type of material depends on what the dentist offers and what the patient needs. 
Pros
Can replace one or more teeth
Function much like normal teeth
Often cheaper than implants
Cons
Requires continual maintenance
Often accompanied by a root canal
May damage remaining teeth
Dental Veneers
Dental veneers are made of porcelain or resin and go over your natural teeth. The technology of veneers has increased over the years and has made it possible to be almost perfectly discrete.
You can purchase veneers through a Las Vegas dental office or an online site like Brighter Image Lab if there is anything keeping you from going to a dentist.
Pros
Look like perfect real teeth
Don't stain
Quick to create
Cons
Teeth may have to be shaped
Requires routine replacements
Porcelain can chip
Implants
Dentists can put in tooth implants into the gums of your teeth where one is missing. The process is a small surgery where the dental professional inserts a created tooth and tooth root into the gum where the old tooth had been.
Pros
Look almost identical to real teeth
In most cases it's a less temporary fix
Typically able to eat with implants
Cons
Can take up to 6 months to complete
Work has to be redone in a few years
The procedure is costly
Inlays and Onlays
Inlays and onlays are more intense versions of fillings that go on teeth in the back of the mouth. They are typically used when traditional fillings have been ineffective.
Pros
More effective and stronger than fillings
Is better for the original tooth structure than fillings
Cons
More expensive than fillings
Requires two appointments
Teeth Whitening
Teeth fade and discolor over time and teeth whitening procedures are a way to restore teeth to being white and bright.
Pros
New bright smile
Gel treatments are inexpensive
Only affects the surface of teeth
Cons
Teeth may become sensitive
Teeth can become more prone to stain
Brighter Image Lab
Brighter Image Lab has 4.6 stars out of their 385 reviews on Google. They offer:
Home-Delivered Dental Veneers
Home-Delivered Teeth Whitening
Home-Delivered Professional Tooth Polishers
This option is great for people looking for a more affordable option. Cosmetic dental procedures, when done in an office, can cost thousands and thousands of dollars. Our mail-in system is lab-direct which helps keep costs low while still providing high-quality cosmetic dental solutions!
Brighter Image Lab also offers helpful payment plans to make the cost even easier! This is especially useful for people without dental insurance or who have dental insurance that does not cover cosmetic procedures.
All products are shipped to your home so you won't ever have to sit in a dentist chair! This also means you won't have to take off work for any of it!
Get the smile of your dreams by clicking here! You can also read some success stories from our many satisfied customers to see how much the products from Brighter Image Lab have changed their lives! We know our products can change yours too!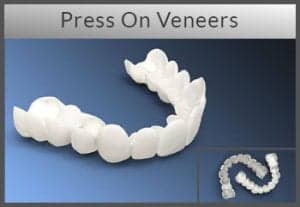 Our classic, beautifully designed, 100% Digitally Processed, Removable Veneers.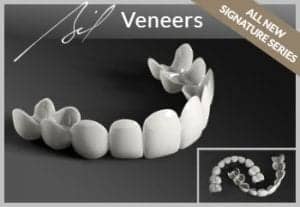 Our Master Crafted Veneers. Redesigned from the ground up to be Thinner, More Detailed, and Stronger than ever before.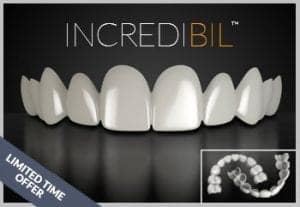 The newest addition to our family of veneers features unique light reflecting properties.