Looking for a perfect smile without cosmetic dentistry? You're not the only one! Keep reading to find out why cosmetic dentistry may not be the solution you are looking for.
It's no secret that first impressions count.
Whether you are interviewing for your dream job, on a promising and romantic first date, or entertaining your family and friends at a dinner party, the first moments of an encounter have the power to leave an impression that has the potential to last a lifetime.
With SO much pressure hovering over these important moments in your life, the last thing you want to have on your mind or be worried about is your appearance.
Let us explain…
Research shows that 93 percent of a first impression is non-verbal, and it's made in the first seven seconds of meeting someone. Furthermore, the absolute number one facial feature is your SMILE! An astounding 87 percent of people say it is important for self-esteem. Furthermore, numerous studies have shown that having a healthy, good-looking smile that you are proud of is essential to both your professional and social success.
And we couldn't agree more.
Life is far too short to feel the need to cover your mouth when laughing to hide your teeth or to hold back your smile when taking a photo with friends at the trendiest new restaurant in town.
But, if you have yellowed, chipped, crooked, or damaged teeth… the thought of smiling wide will certainly send your hand to cover your mouth faster than a speeding bullet.
However, that ALL ends now.
The hiding, the embarrassment, the awkwardness, the frustration, and feeling bad about the way your teeth look. It stops NOW thanks to not only general cosmetic dentistry, but also new and advanced smile-changing technologies (you definitely don't want to miss out on this info!).
But first, let's set the story straight when it comes to everything you need to know about cosmetic dentistry.
All about Cosmetic Dentistry
From what cosmetic dentistry is to what cosmetic dentists do and from how much it costs to how to choose the best cosmetic dentist, you are about to learn the good, the bad, and the ugly of the cosmetic dentistry industry.
More importantly, you will discover how you can finally get your idea of perfect smile… WITHOUT cosmetic dentistry by leveraging the revolutionary and life changing powers of custom Lab Direct press on veneers.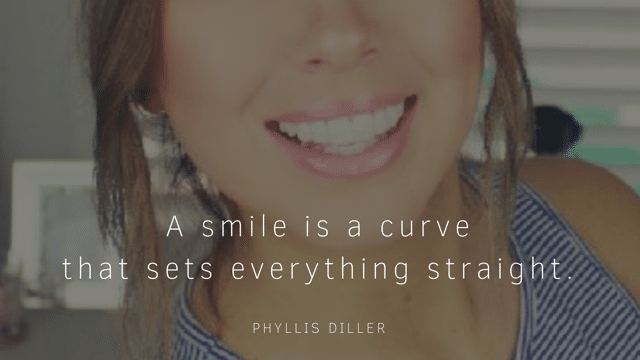 What is the difference between a dentist and a cosmetic dentist?
Cosmetic dentistry is a part of the dental field that is rapidly evolving and growing. It amounts to services that are offered by general practitioners who have little to NO oversight or regulation, which means that having a cosmetic dentistry procedure could put you and your health and well-being at risk.
The intention of cosmetic dentistry is to:
Improve the appearance of people's mouths and teeth
Enhance oral health and the function of the teeth
Build and restore self-confidence
Offer effective treatments and procedures
Next, let's dive into more details about what it is that cosmetic dentists offer and what treatments and procedures are available to potentially help you. However, keep in mind it's not uncommon for people to be dissatisfied or find that their results didn't meet their expectations.
What Do Cosmetic Dentists Do?
Cosmetic dentists perform an extensive and wide variety of procedures, such as:
treatment

result

PROS:

Most widely used procedure

Removes stains from teeth

Brightens the appearance of teeth

CONS:

May cause slight tooth sensitivity

Dental Bonding

PROS

Repairs chipped teeth

Fills in gaps

Changes color and shape of teeth

CONS

Bonding material becomes worn down, stained, or chipped and requires touch-up treatments every 3 to 10 years

Allergic reaction to the conditioning liquid, composite resin, or tools used during the procedure can occur Infection is possible if the area is not sterilized properly before the procedure, which could end up requiring a root canal or tooth extraction

Dental Crowns

PROS

Restores the appearance and shape

Completely covers tooth

CONS

Requires extensive and irreversible filing of the tooth

Can become chipped and require replacement, which is expensive

Causes discomfort and hot and cold sensitivity after the procedure

May cause pain and sensitivity when biting down

Bridges

PROS

Considered a partial denture

Replaces missing teeth with artificial teeth

Holds dental crowns in place

CONS

Keeping it clean is very challenging

Requires replacement every 10 years

Can cause harm to your teeth by grinding them down

Inlays & Onlays

PROS

Offers a "filling" to treat aesthetic damage caused by tooth decay

Known as indirect fillings

CONS

Increased pain and tooth sensitivity

Risk of bacterial infection, which can further damage the tooth

Needs to be replaced every 5 to 7 years

Dental Implants

PROS

Replaces the root portion of a missing tooth

Think of it as artificial tooth roots

Becomes the base for one or more artificial teeth

CONS

Requires surgery

Risk of infection

Swelling and pain after the procedure

Braces

PROS

Improves the look of crooked teeth

Repositions the teeth

Guides teeth to the correct position over time

CONS

Traditional braces are very noticeable

Ceramic braces stain easily Lingual braces (braces on the inside of teeth) cause great discomfort

All braces are difficult to keep clean and require routine adjustments

Enamel Shaping & Contouring

PROS

Reshapes chipped and irregular teeth

Alters crooked or overlapping teeth

Fixes minor bite problems

CONS

Puts you at risk for tooth breakage

Can cause teeth to become weak

Only slightly improves appearance

Causes sensitivity if too much enamel is removed

Permanently alters the tooth structure

PROS

Bonded to tooth's surface

Enhances appearance

Covers severe discoloration

Repairs cracked, chipped, and crooked teeth

CONS

Process is NOT reversible

Not repairable if they chip or crack

Teeth sensitivity to hot and cold

May not match exact color of other teeth

Other Periodontal Plastic Procedures

PROS

Improves an uneven gum line

Fixes indentations in your gums or jawbone

Covers exposed roots

CONS

Causes discomfort post-surgery

Takes weeks for gums to heal completely

Swelling and bleeding

Risk of relapse of gum tissue
If you have a problem with the appearance of your teeth, there is more than enough of a variety of procedures and treatments available to give you an incredible result, but always be aware that there are risks involved that can end up permanently damaging your teeth.
Modern Day Cosmetic Dentistry & The New Direct Lab
Thanks to technological advancements in recent years, a new smile is becoming more accessible and affordable to people who never thought cosmetic dentistry could be a choice for them. Many people are looking for a more affordable solution to cosmetic dentistry, and it is this new technology offered by dental labs that is making these dreams a reality.
The field of cosmetic dentistry has been booming over the last few years and continues to experience growth, especially given the fact that dental labs have advanced technology that cosmetic dentists do NOT.
More and more people are undergoing treatments and procedures to improve their smile and to make their teeth look their best.
Today, cosmetic dentistry is MORE popular than ever, just check out these industry stats:
Over the past 5 years, the cosmetic dentist industry has grown by 2.5 percent each year by charging high fees for treatments and procedures.
The cosmetic dentistry industry reached a revenue of 4 billion because they have overcharged patients for products produced my dental labs
There is an increasing awareness about minimally invasive techniques to correct dental deformities and enhance the teeth's overall appearance. However, some cosmetic dentists have misled patents by misinforming them about purchasing from dental labs.
Interested in getting a cosmetic dentistry procedure that doesn't require an expensive and extensive dental office visit? It's a whole lot easier in this day and age because of The New Lab Direct Technology
Thanks to this technology, you can even take the first steps in creating your own perfect smile while sitting on your couch (Yes, REALLY!)… but more on that later so stay tuned.
The Rising Demand of Perfect Smiles
Since the average American spends nearly eleven hours a day interacting with and consuming media, it should come as no surprise that this has influenced and played a part in the rising demand of cosmetic dentistry
Popular media has the power to influence social norms so incredibly much. Just take these statistics from a study focused on the frequency, context, and characteristics of SMILES used in advertising
In over 70 percent of advertisements, nearly 80 percent of people were smiling.
The smile filled out one quarter of the size of the entire advertisement.
Teeth were visible in 82 percent of advertisements.
Have you had a growing urge to want a perfect smile? You certainly aren't alone given the fact that advertisements are designed to make you want to change yourself!
But before you think you can just go to your regular dentist, let's take a closer look at why people think a cosmetic dentist is the ultimate choice when it comes to perfecting your smile.
The Difference Between Dentists & Lab Direct Solutions
Now, if you're thinking you will just head on down to your dentist's office or your local cosmetic dentist to get that glowing smile you've been dreaming about, you may be in for a rude awakening. While your dentist can offer some of the procedures mentioned above, it may come at such a steep price that it will have you running out their door stat.
While there may appear to be differences between "going to the dentist" and a cosmetic dentist office, they are nearly one and the same
There IS a drastic difference in experience and results when you forget the dentist altogether and seek affordable, yet highly effective, solutions that are lab direct:
Cosmetic dentist

Lab direct solutions

What They Do

Provides basic and preventative procedures
Focused on fixing problems and relieving pain
Help people achieve a beautiful smile through expensive cosmetic treatments

Provides advanced technology that the dentists do not have
Makes it affordable and possible to make cosmetic changes without going to a dentist
Help people get a perfect smile through affordable solutions

Cost

Upwards of $20,000 + for a complete smile makeover

Full smile transformation prices start at $795

Experience

Time spent during office visits
Causes pain and discomfort
May require surgery

Complete smile makeover without a visit to a dentist
Easy and painless

Results

Permanent, irreversible results
Damages teeth

Reversible, removable options
Does not damage teeth
Now that we know the difference between going to the dentist and lab direct solutions, let's take a closer look at WHY a dental lab is an excellent choice when you want to enhance your image by improving the appearance of your smile.
Why You Should NOT Choose Cosmetic Dentistry?
Bad teeth? Hate to Smile?
With family and cosmetic dentistry, it is possible to change your smile… AND change your life! Everyone deserves to smile and to be happy. However, if you are embarrassed of yellowed or crooked teeth and don't like the way they look, you most likely are holding back the smiles.
However, the frustrating reality of getting your ideal smile with cosmetic dentistry is that it is going to cost you thousands and can cause permanent damage to your teeth… and even potentially leave you worse off than you were before! With so many risks involved in choosing cosmetic dentistry, it's absolutely vital that you explore and consider other options before scheduling a procedure or treatment
The best option available to transform your smile is to choose Lab Direct with Brighter Image Lab.
The Premier Choice: Lab Direct Custom Veneers With Brighter Image Lab
Instead of keeping it tight lipped, you can unlock your smile's potential with lab direct custom veneers from Brighter Image Lab! Check out these incredible reasons why custom veneers are a great choice to make your smile sparkle:
Enhances esthetics

Lengthens small teeth
Reshapes smile
Highlights your smile
Increases confidence
Fills unsightly gaps
Covers stains

Alters the look of teeth
Furthermore, you can easily take the first step in creating your custom veneers from the comfort of your couch. Just think… you won't need to take any time off work, it is a painless process, and as you will read later in this article, it comes at just a fraction of the cost of cosmetic dentistry!
With more and more people opting for aesthetic dental procedures and treatments, it has resulted in the development of advanced technologies, such as custom lab direct veneers, that are capable of giving you anything you desire
No matter what type of result you are looking for, your dental dreams can come true with Brighter Image Lab.
The Safest Way To Get A Sparkling Smile
Cosmetic dentistry is considered dental work that is not a necessity that is needed for health reasons, but is more of a personal choice. Therefore, it is important to consider the safety of the procedure you want to have in mind. Before choosing to go ahead and get the cosmetic dental procedure done, it's best to do your research… and do it thoroughly!
The first thing to recognize is that cosmetic dentistry involves much of the same treatment methods as regular dentistry. Therefore, the risks involved are much the same.
Here is what you need to consider when it comes to safety and cosmetic dentistry procedures versus Lab Direct custom veneers:
Procedure

risk

Orthodontic / Dental Braces

Minimal to none but takes a long time to get a result
Many orthodontic bonding materials are not clinically tested to confirm efficiency and effectiveness, which can lead to failure of the metal brackets
The relapse rate is nearly 28 percent for some conditions, meaning there would be a need to get braces again

Traditional Dental Veneers

Involves shaving down and removal of some of the tooth structure, which can cause trauma to your tooth in the cosmetic dentist does too much.
Trauma to the tooth can sometimes result in the need for a root canal.

Absolutely 100 percent reversible, unlike traditional dental veneers
Cosmetic dentistry can be a choice to improve your smile as long as you choose a fully licensed, qualified, and experienced cosmetic dentist. Before you decide to have any cosmetic procedures or treatments, make sure you have an in depth conversation with your cosmetic dentist so that he or she absolutely understands what you are looking for and the result you are after.
On the other hand, if you want the safest way to get a sparkling smile, look no further than custom dental veneers from Brighter Image Lab.
Later in this article we will take a closer look at how to get your own custom dental veneers… keep on reading!
How Much Does Cosmetic Dentistry Cost?
Modern cosmetic dentistry covers a very broad range of procedures that a patient can choose from to obtain the smile of their dreams.
Unfortunately, the reality is that the cost of dental work leaves most with no REAL choice.
Even the most minor repairs can cost thousands of dollars and only yield slightly noticeable results. To give you an idea of average costs of cosmetic dentistry versus Lab Direct, refer to the following chart.
However, please note that prices and availability for cosmetic dentistry will vary GREATLY depending on where you live. With a quick internet search of "cosmetic dentist near me", you can easily find out the prices of your local cosmetic dentist. On the other hand, Lab Direct custom veneers will cost you the same price no matter where you live!
Average Cost of Cosmetic Dentist Procedures
| Procedure | Average Cost | Lab Direct |
| --- | --- | --- |
| Whitening | $200 – $500 | ** |
| Bonding | $100 – $450 | ** |
| Crowns | $1500 | ** |
| Inlays & Onlays | $650 – $1200 per tooth | ** |
| Veneers | $1500 – $1800 per tooth | $795 for a complete smile transformation |
**Custom Dental Veneers from Brighter Image Lab is a great alternative to these procedures.
Now, if you really desire an absolutely stunning smile transformation via cosmetic dentistry, you are easily looking at having to spend $24,000 or MORE… but even being handed a $5, $10, or $15,000 dental treatment plan is tremendously paralyzing.
Alternative Cosmetic Dentistry Options
While you can dream and hope to win the lottery or be awarded a cosmetic dentistry grant to receive some free cosmetic dentistry… let's face it – the reality of that actually happening is slim to none.
This is exactly why most people don't improve their smile. It seems like some far fetched dream only available to the wealthy or the lucky few. But before you think that getting an outstanding smile is out of the question… there IS ANOTHER CHOICE.
Well, what choice do you have? After seeing the prices above, the choice is clear.
Custom Lab Direct dental veneers from Brighter Image Lab will give you everything that you want in a smile for a fraction of the cost
Why Does The Lab Direct Process Cost Less Than Cosmetic Dentistry?
With such a HUGE difference in price between cosmetic dentistry and Lab Direct, it's natural to wonder why the Lab Direct process costs so much less than cosmetic dentistry.
The number one reason why the Lab Direct process is incredibly affordable is because it gives you the opportunity to bypass the dentist. Yes, you read that right. You won't have to step foot in a dentist's office AT ALL throughout the entire process of designing and receiving your custom dental veneers.
In four simple steps, you can have the smile of your dreams:
Order your impression system from Brighter Image Lab
Make and send impressions to our lab (which can be done at home)
Our lab makes and sends veneers to you
Receive your custom veneers Lab Direct!
Here at Brighter Image Lab, we believe a smile makeover should not have to cost you $10,000 or more. Our Lab Direct process is specifically designed to save you thousands.
If You Choose To Use A Cosmetic Dentist: Cautionary Tip
We understand that in this day and age, people like choices. Therefore, if you do choose to use a cosmetic dentist, we want to ensure that you have a great result because your smile is a crucial asset to not only your overall appearance, but also how you conduct yourself in your day to day life. Therefore, it is vitally important to choose a cosmetic dentist that has the expertise and experience to give you exactly what you want.
Cosmetic dentistry is both a science AND an art. As a result, each individual cosmetic dentist has their own style and artistry they use to craft the smile you have been dreaming about
Don't just head out to the cosmetic dentist office closest to youbecause it is easy and convenient…unless you want to put yourself at risk for being gravely disappointed with the results. Many cosmetic dentists specialize in specific dental procedures so it is very important for you to "do your homework" when it comes to finding a cosmetic dentist.
To be sure that you find a cosmetic dentist that will best fit your goals and cater to your needs, use these following tips:
Level of Training & Experience

A highly trained cosmetic dentist cares about your expectations and goals, and has the expertise to design and give you the smile you want.
Check to see that the cosmetic dentist is committed to continuing education. Cosmetic dental procedures and technology are frequently evolving and advancing. It is absolutely necessary for your prospective cosmetic dentist to be focused on staying updated and informed of advancements in the cosmetic dentistry field.
Ask the doctor how long they have been practicing and which dental procedures are most commonly performed in their cosmetic dentistry office.

Specialties That Suit Your Specific Needs

Research the dental services and procedures that are offered and whether or not the cosmetic dentist specializes in the procedure YOU want and/or need.
This goes without saying… but ONLY choose a cosmetic dentist that is well trained and specializes in what you are looking for.
ALWAYS ask the perspective cosmetic dentist how many times he or she has performed your desired procedure.

Positive and Successful Patient Testimonials and Results

Previous patients experiences are a smart place to start when doing your research about your potential cosmetic dentist. Testimonials and reviews are able to give you an idea of what to expect when it comes to office atmosphere, customer service, and the cosmetic dental procedure itself.
Put your investigative internet skills to use by searching on social media sites, company websites, and review sites to find an abundance of information about the cosmetic dentist and people's experience with him or her.
To observe the cosmetic dentist's skill level, always be sure to ask for a variety of before and after photos of their previous patients. It's an easy, yet effective way to make sure the cosmetic dentist you are considering has the quality and style you want.

The Cosmetic Dentist is ALL ABOUT YOU

What we mean by this is that during your initial inquiries into the cosmetic dentist's office as well as during your consultation, keep an eye and ear out that the cosmetic dentist and the staff are focused on YOU and your desires and needs.
Run for the hills if you get any sort of feeling or impression that the cosmetic dentist is only out for themselves and their own agenda, which may give you the sense that they just want to make money.
You certainly WON'T get what you want if the cosmetic dentist isn't truly listening to you! Pay attention to get a sense if the cosmetic dentist is actively listening to what you are saying and is able to correctly summarize what you told him or her.
No matter what, the cosmetic dentist has to be able to explain your options in terms and language that you can easily understand and take the time to clarify any questions you have.

Certifications and Awards

Take a look at the cosmetic dentist's website or inquire over the phone before scheduling a consultation about professional organizations the cosmetic dentist belongs to or awards they have earned.
Organizations, such as the American Academy of Cosmetic Dentistry (AACD), require high standards and extensive training for accreditation.

A Successful Atmosphere

Upon entering your local cosmetic dentistry office, HOW did it make you feel? Make sure to observe if you felt welcomed, comfortable, and well taken care of by a friendly staff.
The aesthetics of an office are important to your overall experience because having cosmetic dental procedures sometimes mean you will be sitting in the dentist chair for long periods of time.
One way to determine the level of advanced care at a cosmetic dentistry office is to ask about their technologies, such as: dental sedation, CAD/CAM restoration, intraoral imaging, and dental lasers.

Clear About Costs

Take note of how the dentists presents and explains costs and if they are direct, upfront, and clear about what the full cost is of your entire dental plan.
The cosmetic dentist also needs to clearly communicate how long it will take to complete the plan.
Finding a cosmetic dentist you can trust
Finding a cosmetic dentist that you trust and will fulfill your expectations may take some time and patience and this is certainly a choice that you don't want to cut corners on…or make this decision lightly
So, how can you skip the hassle and frustration of choosing the BEST cosmetic dentist? Let's find out!
Choosing The Best Smile Makeover From Brighter Image Lab
Here at Brighter Image Lab, we are looking for people who want to improve their SMILE.
We are smile designers. All we do is design smiles for people who want to change their smile NOW.
We do smile makeovers for people all over the world because the #1 thing you can do to improve your overall appearance is to improve your smile!
The reason why most people don't fix it… is because they don't think it's possible. But, you can have an amazing smile that is affordable by choosing to buy Lab Direct with Brighter Image Lab.
All you have to do is want to take the time to make a CHANGE.Click HERE if YOU are ready to make a change NOW
Bad teeth, crooked teeth, broken teeth, misaligned teeth… you don't have to go to a dentist and you don't have to get braces. You can change your life by improving your smile.
There is no better way to (re)introduce yourself than to show people that you've got a new smile.
Our process is Lab Direct, which means there's NEVER a dentist visit.
Do you hate paying a dentist?
Don't want to go into debt?
Too impatient for braces to correct your teeth?
We helped this person, why shouldn't you be next?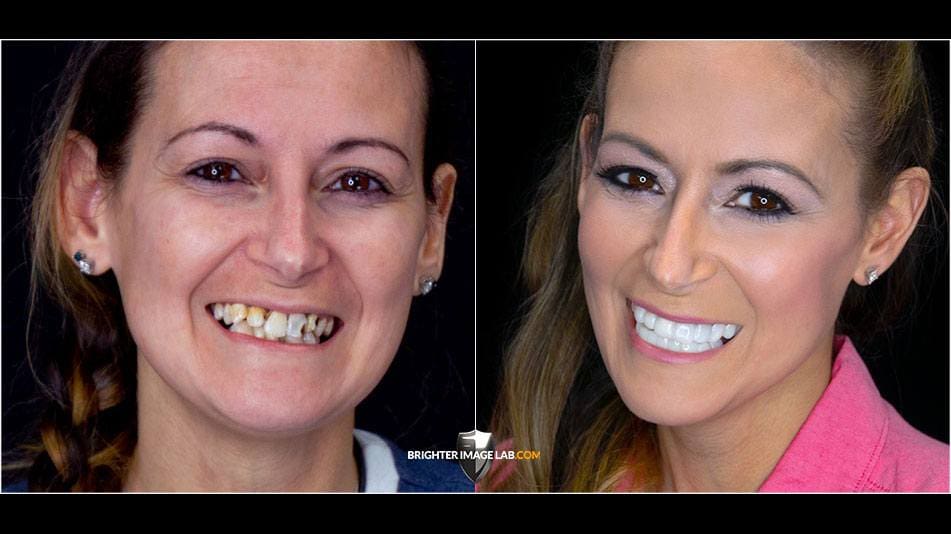 BILVeneers Alternative to Cosmetic Dentistry by Brighter Image Lab
NOW you have another choice!
Your PERFECT Smile is only one click away! CLICK HERE NOW!
You don't have to sit in a dental chair because you are currently sitting in the only chair you need right now to make the decision to improve your smile and have an effect on your life for years and years to come
You really can bring your smile to its ultimate level…without paying $24,000 for a cosmetic smile makeover
Let us introduce you to the life changing magic of removable dental veneers.
Join us as we welcome you to the future of smile design.
Come see how we can improve your smile in a way that you never thought imaginable. You truly owe it to yourself to look at BrighterImageLab.com
"The only thing we can do to spread happiness is to smile at each other…So that's what i'm going to be doing for a long time." ~ Cheyenne, Brighter Image Lab Client