Brighter Image Lab gives California Girl an LA Smile Makeover
Watch Brighter Image Lab transform a California girl's image by giving her an LA Smile Makeover. She couldn't afford any other options, and even had to borrow money to come meet us. After meeting with her, we knew we had to help her regain her confidence and restore her life.
Katarina's Story
I have lived with depression. I try to make myself feel better by dressing up and putting on makeup and just doing things like my hair. Everything that I can possibly do to make myself gain a little bit more confidence throughout the day, but no matter how much effort I put into every morning or what I do I'm just never fully living the life I want to live because of my teeth.
And a lot of people don't realize how important your smile is to have like a healthier, happier life, and I can't have that. I was really praying and hoping that I will be getting dental veneers. I would be so happy.
An LA Smile Makeover That Almost Wasn't
This is an LA smile makeover that almost didn't happen. It came together at the very last minute. So last minute it was going to require us staying up till 1:30 a.m. to finish this job. We were going to have to be back at the airport at 4:00 a.m. So, we hope that you'll forgive the fact that in this blog everybody looks a little tired.
It's pretty hard on our team. I also want you to know is just how hard blogging really is, but I think you'll see results were well worth it. In fact I would do it all over again under the same circumstances, even if I had to stay up all night. Let's see what you think?
Fitting An LA Smile Makeover In
We had some meetings in California, and so we thought we would just try to get an LA smile makeover in. And this little girl that we're going to meet with, she just seems to be very, very, very excited. I can't wait to show you. You'll see some of her pictures from her.
I think she's just got married to a guy that's a Marine and she's got a smile that's been holding her back. I think she's trying to do some acting and some dancing, and she just seems to be a pretty strong spirited little person and so hope it works out.
New Brighter Image Lab Infusion Trays
Today, I am actually bleaching my teeth with our new trays, and I got up this morning and didn't have time to worry about it so I decided that I'm just going to bleach them on the way to the airport. So let's see what it looks like? I know it looks weird, it feels really good already.
Katarina Discovers Brighter Image Lab
I was on Youtube one day and I saw the advertisement of Brighter Image Lab, and at that moment I was like, you know I'm going to click on this and see where it takes me. I believe having a new smile will open up a lot of doors for me.
When I heard back from you I was super excited! I really thought that I was in a dream and I was going to wake up in the morning and this wasn't going to be real, but it is real, and I'm here right now and I can't believe it!
That's going to come in handy in a minute.
The Key to All of Her Dreams
You know what this feels like? this feels like somebody just gave me like the key to all of my dreams.
I've only known you for a few minutes we never met each other before me and it's hard for me to ask this but you really don't smile?
No.
And you're this little girl that's just natural smiling person? I hate that. What happened?
The Dentist Messed Up Her Smile, Then Charged Her To Fix It
I got two frontal crowns that that didn't really match my natural teeth, so I was super self-conscious about that. And when I went back to the dentist office that gave my parents the estimate and they said, I'm sorry we can't afford that, it's too expensive.
Someone said that since you're out here you want to do like dancing or acting or something?
I wanted to pursue that, yeah.
It's just holding you back that you can't freaking smile.
It is for sure, yeah.
A Smile Is Not A Luxury
The bad thing is that a smile for you is not in luxury. It's a tool, You need it to be you.
First of all, very appreciative for your dad getting you here today.
Thank you, I appreciate it too.
Katarina Gets Her LA Smile Makeover
And we'll hope that it works, so without talking too much let's just get you some new dental veneers what do you say?
I'm so nervous!
This is the smallest version I've got.
Okay I have a really small mouth and I'm…
This right here is a smaller version. Hold on one second I've got to do one more thing right quick I tell people I would start wearing gloves when I handle stuff.
It was everything we could do to cover the existing spacing and add some height. So if you can, we wish you luck. You're just going to place it in your mouth like a retainer.
I'm going to hold this up for you.
Ok. I'm nervous.
Katarina's Smile Is Transformed
(whispered) They look really pretty.
Really?
Hold on we've got to see. Here we go, let's see what we've got.
Oh my God!! They look great!
They do look great.
I can't even tell…that's not me!
Wow! That's not me, that can't be me!
I'm going to try to hold it up so we can see the light. we did good.
I think it looks great!
This is a full smile. It's a full smile like you haven't let your smile out in a long time unless it's just when no one's around.
Yeah its' just so awesome I can't stop looking at myself in the mirror I'm like oh that's not me I can't believe this is me.
No Fear With Her LA Smile Makeover
You're not afraid to sing or audition? You're not afraid to go…
No.
So we're good! We did good I just didn't want to let you down. I just I didn't finish tooling that thing until almost midnight last night and our plane was at 4.
I appreciate that so much.
Yeah so we just heard about it and so it was kind of glad you got back with me. I think you can go anywhere and smile I'm going to pause for a minute because I want you to see what I see. It's just hard for me to believe this is not your everyday you.
I know I'm staring way too much.
It's okay.
They look amazing.
I can't stop smiling because this is like like seven years worth of smiling that I need to catch up on.
No Longer Embarrassed With An LA Smile Makeover
With this kind of smile what I'm hoping you can do is go I am no longer embarrassed so when you're around your family you don't smile.
No.
They always see you cover up yeah and people know it's because she's got a part of her smile she just doesn't like, that she's not proud of…
Yeah
I think we got rid of that smile today.
I think we did too!
You have to be in shock!
I am, this feels like a dream.
Looking Forward To Tomorrow
What do you think it'll do tomorrow for you?
Tomorrow I think I'm going to check for it on the side table to make sure this wasn't a dream, and then continue on my day and just walk around outside and just start smiling at all my neighbors like, Hey! How's it going?
Just get back to being in the world.
Yeah.
Call some people, and just make some things work. I will tell you they fit you absolutely amazing.
Yeah they fit perfect!
Helping Others To Choose An LA Smile Makeover
I think you're going to help a few other people make a decision who are on the fence going I don't believe that that works. We always try to select people that we whole heartedly believe their smile's waiting for them. You know like like that person if you give that they're gone, they're the energizer bunny I think.
You know what happened I don't need to tell you I'm just going to tell you the truth. I was getting up there last night and I was slamming stuff around and being a jerk.
Uh huh.
Jill Saves The LA Smile Makeover
And going if we're going to do this I want to do it right. I don't really have time if it's not right I'm not doing so I'm like guys this is feeling bad I'm not doing it. And a little girl came to me and she said I just got the follow-up text in this little girl thinks that you might change her life and be an answered prayer and if I have to polish it and stay here until you get back up here and give it back to you I'll stay.
Ah…
That if you're going to fight me over it, and she said you're not leaving dude.
Her name's Jill, and she said you stay or I stay, and she gets off at midnight, and I said well if you'll stay with me until I get this done so I don't have to lock up myself. But it worked but I have a little girl my offices that said I'm not going to read the hopes of that message that she sent about her heart being that strong her truly trying to fight her way into something is better.
Better Things In Store
I think you're going to be good things with your smile and I think it was well done. If there's anything more than we can do for you please let us know.
I think you guys did the absolute maximum you guys could do plus more if it's possible, because this is absolutely amazing. I'm going to be walking out this door with a new smile and so ready to conquer the world and walk out the door and smile every day and not be so self conscience anymore. You guys are all like little angels in a workshop making dreams happen. That's how I see it!
Thank you for watching this video from Brighter Image Lab. Please make sure you're following our YouTube Channel to receive all of our important updates and offers. – Click here to subscribe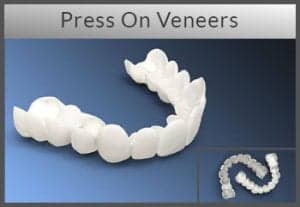 Our classic, beautifully designed, 100% Digitally Processed, Removable Veneers.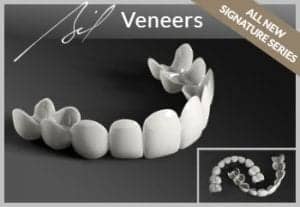 Our Master Crafted Veneers. Redesigned from the ground up to be Thinner, More Detailed, and Stronger than ever before.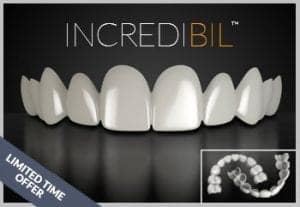 The newest addition to our family of veneers features unique light reflecting properties.
Los Angeles, CA is not the only city we do LA Smile Makeovers like these in. We also have clients in areas like: Pasadena, CA, Santa Monica, CA, San Diego, CA, Las Vegas, CA, Phoenix, AZ, Flagstaff, AZ, Reno, NV, Albuquerque, NM, Tucson, AZ, El Paso, TX, San Jose, CA, San Francisco, CA, Sacramento, CA, Santa Fe, NM, Las Cruces, NM, Fresno, CA, Bakersfield, CA, Henderson, NV, St. George, UT, Riverside, CA, Anaheim, CA, Ogden, UT, Logan, UT, Grand Junction, CO, Pueblo, CO, and Las Cruces, NM