Makeup Artist Receives Smile Makeover
As a makeup artist, our client Karol is an authority on all kinds of beauty products. Watch her reaction as she sees her smile makeover with dental veneers from Brighter Image Lab for the very first time.
…gorgeous smile. Your smile is lovely…
And this is in one post?
One, yeah. Beautiful smile, again. You know your smile, which sonrisa, Spanish, whatever. Smile, you know? Get something done to your teeth? Like everybody, always.
Just one right after another.
Yeah, look, love your teeth. Like it's always right, you know, yeah right after it. This is the first time I've ever really seen you smile. You're hands down one of the most beautiful gorgeous, whatever.
You realize, all these, they didn't they didn't come from nothing.
Yeah, yeah, it's wonderful!
Makeup Artist Gets A Special Makeover
Hey guys, today we're going to do a special makeover. Every week we get a lot of people who ask us is there any way we can see the full makeover? We always show bits and pieces of it, but today we have a makeup artist. Her name is Karol, and Karol is actually a client of mine.
We thought there would never be a better combination, tell me when you're ready to go.
We're rollin'.
Oh, we are?
Yes.
BEEP, now I can't say nothing.
Now he's shy. Raw Footage. Oh god. Ha! He's like "Oh God!"
Hey guys, this week we're gonna have a special blog. This week, we wanted to show you a little bit more about the before and afters. I've got a special guest, her name's Karol. Karol actually has her own makeup channel, and she's a makeup artist, but she's more than that.
She's also a client of ours. We did a smile makeover for Karol. She's getting married pretty soon. We actually decided that, hey Karol, if you want us to see if we can do our best job, why don't you do us a favor? Would you do us a favor of actually showing our clients what a makeover actually looks like when you add the smile?
Beauty Makeovers for Beautiful People
A lot of these people do all these Beauty makeovers and they always do them for beautiful people. Almost never on a before and after show do you ever see anyone who has a bad smile, and from time to time we're actually able to add the smile. But it's for a person who didn't think they could get it done and so when she agreed to work with me on this then I did everything I could to make this thing happen.
With this video, I really wanted to show the transformation of how a person can go from feeling like they can't do it, to knowing that they can. I think that's gonna be the power of this video, if you can follow Karol along, watch this makeup artist put her makeup on, watch her deal. I'll come back at the end, we're gonna add the smile, and maybe you can see the difference. There's not anybody out there that wishes that they could have a better smile, that can't do it.
We're Going To Quit Telling People "No"
We hope that in 2018 we're able to do the one thing that we didn't do before, which is quit telling people no. I think we told you a few times.
Yes.
We didn't think we could do it. When you're batting a hundred on a bunch of easy cases, it's hard to take a case that maybe you can't do.
Smile Makeovers are for Anyone Who Wants to Make a Change
But she worked with me, she convinced me. She said these people are worth it everybody that comes to us is worth it. There's not anybody that needs to think that they can't make a difference in their own life, and it's really about power.
When you have the young…when I asked her what her audience was she said Bil, it's not young, is not old, it's anybody wants to make a change or make a difference.
That's paramount for what we do so I think this is a very very powerful blog. I'm gonna link to her below, and I'll talk more about this at the end, but let's get started.
Starting With The Basics
We're just gonna start with basics and I can't appreciate Karol enough. I will tell you I'm gonna do everything I can to make sure that you get to follow up on this.
That you know how to contact her. You know how to use the makeup. You know how to do the things that she does, and I think she'll be available for a lot of questions.
I think that's what she does, but strictly she came here today as a client for me and then I asked her to do me a favor, and when we did that it kind of changes the whole blog.
Just follow me through, and I think you'll see why we're here today. Yes, I'm gonna back off and let you start doing what you do and then I'm gonna bring in the new smile, okay? Cool?
Makeup Artist Smile Makeover
Hey guys, we're back. I think what I want to tell you is is that I'm very appreciative to seeing what Karol just did. I think if you can get, if you have any interest in makeup, you really owe it to yourself to look at her channel.
I'm telling you there's a difference between people who are complement to their trade and people who just work in that business, but just watching her let you know that there's a whole different level of tradesman. And she's truly, truly, truly a tradesman.
See Karol On Facebook
Do yourself a favor, get to know Karol's channel, and I'll tell you prior to her coming here she never asked me one thing about her channel. I never seen hers, she's never saw mine.
I may be wrong but I don't think there's anybody out there that does it like you do, with tutorials in color and definition, and it can do it right there all in one setting.
From my point of view what I really want to do is I am always frustrated on the fact that I see so many before and afters, I watched Good Morning America and they'll do before and afters out of Rockefeller, and they always pick people with pretty smiles.
Anyone Can Go From Good To Better
Almost anybody can take yourself from being pretty good to being better, but they never picked the people with the bad smile. I see the makeovers online and they take a little girl with no makeup and they make her all beautiful, and everybody likes her.
But the fact is they don't pick the little girl that's got bad teeth, and what's happened is the pink elephant in the room is I need $30,000 for a smile.
Bil Interviews Karol
How'd you hear about us Karol? Do you remember?
Google!
Just through Google? So you can looked for ways…finally I'm getting married, I'm doing…
Yeah!
Freaking something…
Definitely.
I haven't met her too much but I'll tell you she's not somebody you want to say a lot of no to. She wants to get things done, and she wants them done earlier than later, and now would be fine. You're already here, I'm here, let's get this done.
We're gonna actually put them in and see what they look like, so let's go from here.
Wow just the first one makes such a difference.
Yeah!
Her Smile Makes the Makeup Artist
Wow same girl…
But now I smile!
Guys I think you can see the difference and I think we're gonna wrap it up. I can tell you that a picture's worth a thousand words, and the video should be worth a little more than that. If you can't see those differences then I don't know what else to tell you.
It's kind of weird the way we brought this video together but I couldn't be more happy. Almost every time I've ever done these with someone else all the questions go to the other person, so if you can, they're going to want you to answer some questions.
That's fine.
Anything that you want to say to the people watching the video?
These are… I want to say something that can change your life, it has to me.
True, you always had a real serious demeanor. I'm sure…
Your Smile Changes How People See You
Everybody always thought I was angry.
And you're a makeup artist…
Yeah.
And in one day I'm having a better conversation with you then you're able to have with your own market. Before, it was just before and afters and then you promote it as you did. It was truly holding you back from making major, major decisions in your life.
Yeah, because mostly I would advertise with pictures and not live, not talking to people, not putting myself up.
Or voiceover behind the picture?
Exactly.
How do you do this? We'll look here and then they didn't see.
Yeah…
You Should Be Able To Be Yourself
And this is crucial. You should be able to be yourself. I know that I since that you think she smiles all the time now like we've already forgotten that she used to didn't smile for a while, or at least I have.
Guys I think what you're gonna find is that this is probably one of the most impressive opportunities for me to be see something change right in front of me. I literally saw her show up like she was going on there like you're traveling on a plane.
Right.
I think you're missing was your blankie?
Yeah, my pajamas, yeah.
I mean we did some makeup and then we've done some after and I cannot tell you how impressed I am. I will tell you, it should change makeup. It literally should change makeup. Literally, you have to ask yourself how many people have I done makeup for that have a bad smile, and most people would just pick someone else because they want to makeover look beautiful.
Yeah.
A Bad Smile Can Limit Your Options
And so they start with they don't have a nice smile they want, and they're limited by who they can do them for, and I would truly 100% look at anyone who now has bad smile and understand that they can qualify themselves.
I really want you to know and anyone who watches her channel that we've been incredibly impressed with the quality and the follow through and the conviction that you have about every one of your freaking products.
Nothing's Casual
Like everything means something to you. Nothing's casual. If you use that brush, it's needed.
Yeah.
I saw you use a lot of brushes that I'm thinking, if I take one she wouldn't miss it. Then I'm thinking no she'd miss it before it was over. You use them all. I've learned a lot from watching you.
I will tell you, it's been a privilege. It's truly, truly one of the biggest privileges that we've had, and going into the holiday season, especially going into the week that you're going to marry a man that obviously thinks a lot of you.
Being The Most Beautiful You
I'm glad to be a part of that and I think you're gonna have a date coming up pretty soon, or you're gonna be the most beautiful you. I appreciate you being so brave. A lot of people with their own brand will go, "I don't show up in PJs if I'm going to be on the video."
Yeah.
Cause you could have showed up, got your stuff, and left.
I encourage you to please follow her channel. Guys, this has been great. It's been one of the best blogs I can remember being a part of, and I will see you guys next week! Thank you!
Thank you!
Bye guys!
Thank you for watching this video from Brighter Image Lab. Please make sure you're following our YouTube Channel to receive all of our important updates and offers. – Click here to subscribe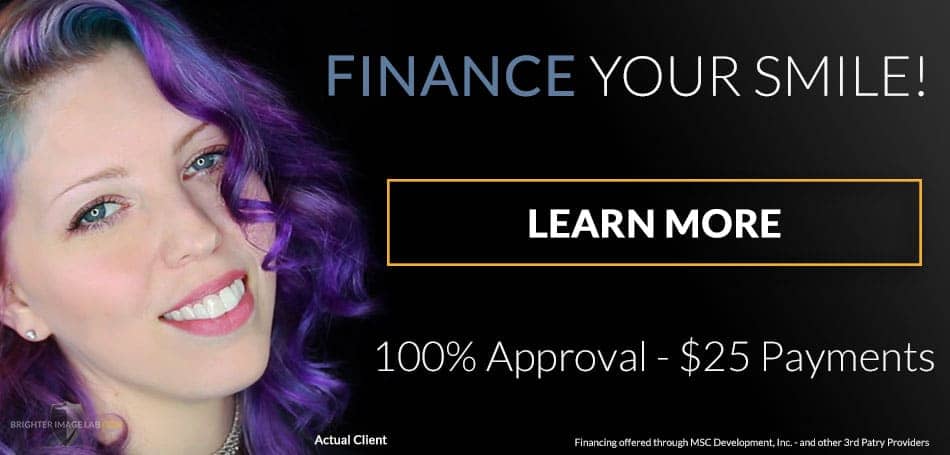 This makeup artist received her smile makeover in Fort Worth, TX, but we also hear stories from makeup artist clients in areas like: Dallas, TX, Austin, TX, Oklahoma City, OK, San Antonio, TX, Shreveport, LA, Houston, TX, Little Rock, AR, Baton Rouge, LA, New Orleans, LA, Tulsa, OK, Wichita, KS, Lubbock, TX, Waco, TX, Jackson, MS, Abilene, TX, Kileen, TX, Temple, TX, College Station, TX, Monroe, LA, Texarkana, AR, Plano, TX, Irving, TX, Arlington, TX, Grand Prairie, TX, Lewisville, TX, Garland, TX, and Mesquite, TX