UK Press On Veneers Review From An Actual Client
Watch this UK Press On Veneers Review from Becky, an actual Brighter Image Lab client in the UK. She candidly lays out her fears and emotions leading up to purchasing and actually wearing her Press On Veneers.
Hi guys, I'm just doing a little video for you all about my UK Press On Veneers review and basically I went to…I went to a dentist and I wanted the snap on smile. Basically they quoted me fifteen hundred pounds which is quite a lot…
So, because I have okay teeth anyway I weren't willing to wreck them, you know? I mean, and so I found these amazing people online called Press On Veneers and basically they send you the mold.
Kicked out yourself and as you thought, like oh, they're going to be a bit dodge or they're gonna be a bit dodgy and stuff like that. Cuz it online business and they're based in America I thought of the UK they don't have this kind of stuff or anything of that.
So, I went and intrigued and researched about it, but I found there wasn't a hell of a lot on the internet about people who have bought cheap Press On Veneers in the UK. So, I thought great okay, do I risk it, so I thought what it's like fraction of the price of what Snap on Smile costs. Which is about like a say fifteen quid for snap on and he's only charging five hundred pounds…
Which is amazing, but they do take a hell of a lot time to come back because they're from America. But they're hell of a lot worth it when they did come back I wasn't happy with them because they were quite big.
So they were the customer service on the website, they have a live chat thing on their website where you can like click and chat them. But anything, any problems you have, and they're really lovely. So I chat to them and they said I'll send them back with some new molds.

Because they send you three new mold kits when they send your veneers back. In case anything goes wrong and you need to send it back. So I did and they've sent it back to me right now. So I'll show you what they come in they come in a little container like this. Okay?
They tell you need to put them in water for about a minute or so before you put them in. But that's about it, really. So all you have to do then after they've cleaned out that this is what you get. It's like a little art and then all you do is just clip it onto your own teeth, and voila! They're on!
Yes, I'm kind of finding that hard to speak with them in at the moment. So I had them for a couple of days but I've spoken to the team on their website. On the live chat system, which is amazing, they said your that your mouth needs to get used to them. Which I'm hoping will be okay, but I love them, and it's so much cheaper than dental veneers. And it's great because you can't you don't have to wait at all time.
You can eat with them in drink with them in as long as it's not very hard chewy foods. And, they're great. I recommend them to anyone really and I'm quite surprised that most people, not everyone you can know about them. I've had quite a lot of response from my friends telling me where you got them from?
They look bad all this kind of stuff so I recommend them. I shall put all details at the end of this video and I hope you enjoy. Bye!
Thank you for watching this video from Brighter Image Lab. Please make sure you're following our YouTube Channel to receive all of our important updates and offers. – Click here to subscribe
Our classic, beautifully designed, 100% Digitally Processed, Removable Veneers.
Our Master Crafted Veneers. Redesigned from the ground up to be Thinner, More Detailed, and Stronger than ever before.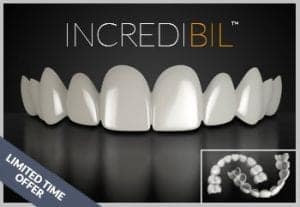 The newest addition to our family of veneers features unique light reflecting properties.