The Decline of Dental Care in America
Picture the ideal "American dream" family. A father with a job that pays well, a nurturing mother, and their 2.5 children. This family has the time and money to schedule all of their necessary dental care.
In this reality, the father's job probably has excellent benefits that include dental insurance. The mother will take the children to their dentist appointments. The children grow up with the assurance of regular dental care. The kind of care that provides braces to fix any issues with their smile.
This upper middle-class family with already perfect teeth easily makes the recommended bi-annual trips to the dentist for upkeep. Unfortunately, this is not an actuality for the majority of families. Many poor and lower-middle-class families do not receive adequate dental care, in part because most dentists want customers who can pay cash or have private dental insurance.
This prevalent problem raises the following question. Is the dentist in the habit of helping people, or in the business of making money? Look at the following statistics and decide for yourself.
The Cost of Dental Care in America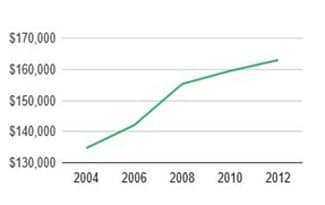 Dentist fees have risen much faster than inflation. In real dollars, the cost of the average dental procedures rose 25% from 1996 to 2004.
In addition, dentists' incomes have grown much faster than that of the typical worker. American dentists in general practice made an average salary of $164,570 in 2012. In contrast, the average salary among the general public was $51,017 that same year.
The American Dental Association believes this imbalance comes from a shortage of dentists. However, we believe the true problem stems from dentists unwillingness to practice in areas where they are needed.
Dentists have a disproportionate presence in affluent suburbs. However, those who are most in need of care are concentrated in inner cities and rural communities. As many as 130 million Americans do not have dental insurance coverage. Some of those have to use Medicaid to even gain access to dental care.
The State of Dental Care in America
Unfortunately, only about 20% of the nation's practicing dentists provide care to people with Medicaid. Of those who do, only a small percentage primarily serve the poor, chronically ill, or rural communities.
The "typical" family referenced earlier is merely a fantasy for the majority of hard-working people. Taking care of a family doesn't afford regular dental visits, much less any sort of cosmetic dentistry.
Those who can afford dental care don't need it. Those who need dental care can't afford it, and as a result, may be in desperate need of an affordable dentist.
Affordable Dental Choices are Available
Brighter Image Lab has been providing an affordable dental choice with their PressOn Veneers since 2010, and BIL Veneers was introduced in 2017.
Our classic, beautifully designed, 100% Digitally Processed, Removable Veneers.
Our Master Crafted Veneers. Redesigned from the ground up to be Thinner, More Detailed, and Stronger than ever before.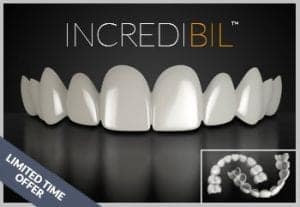 The newest addition to our family of veneers features unique light reflecting properties.